Laminex                Nikpol
An amazing company to work with from beginning to end. Despite holdups and changes nothing is ever a problem. Professional courteous and friendly but most importantly amazing craftsmanship. Thank-you everyone at Northside Kitchens!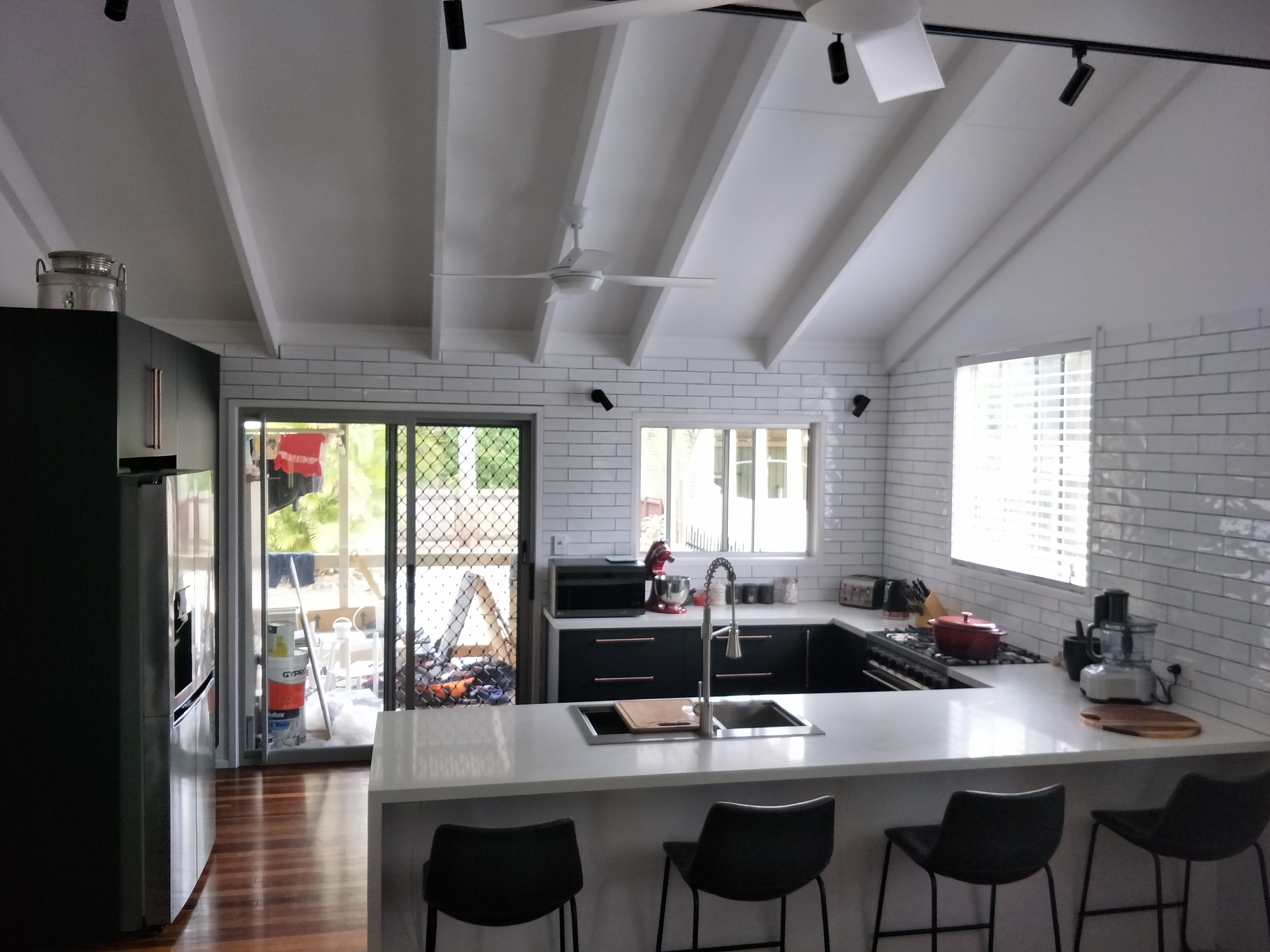 Thank you so much Andrea and Peter for our amazing new kitchen. Cody and I would like to thank you for all your help with this process from start to finish. You both made it incredibly easy and nothing was too much trouble with our indecisiveness, and it turned our brilliant. Will Definitely get you guys back when it's laundry time! Thanks again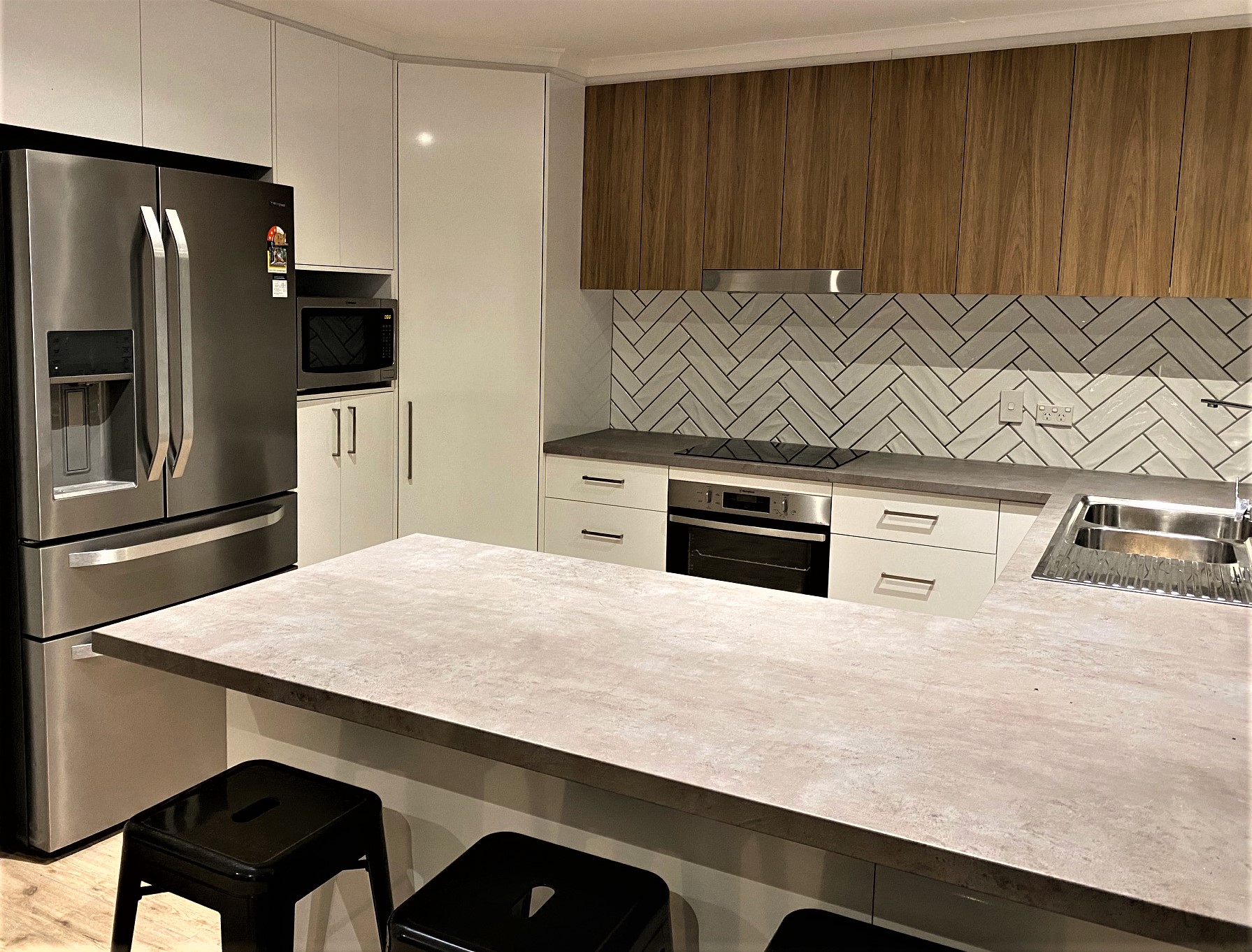 Just wanted to thank you both for the friendly and professional way you went about installing our new kitchen. The splashback man was also very complimentary about Peter's workmanship, particularly in regard to when he measured the height of the splashback and the measurement was exactly the same at both ends of the bench – apparently this is not always the case in his dealings with other companies.
We are certainly liking our new kitchen, it is so much lighter and loving the drawers instead of cupboards – how did we put up with the old kitchen for so long!! 
Brilliant job from beginning to end. Peter was impressive in all aspects of the job from initial contact to the final polish. His suggestions were made with consideration about the short term look and the long term functionality of the kitchen. Nothing was too much trouble and the final product was a testament to his professionalism and skill. Well done Peter and Andrea.
Thanks Pete and team, excellent job, can highly recommend you!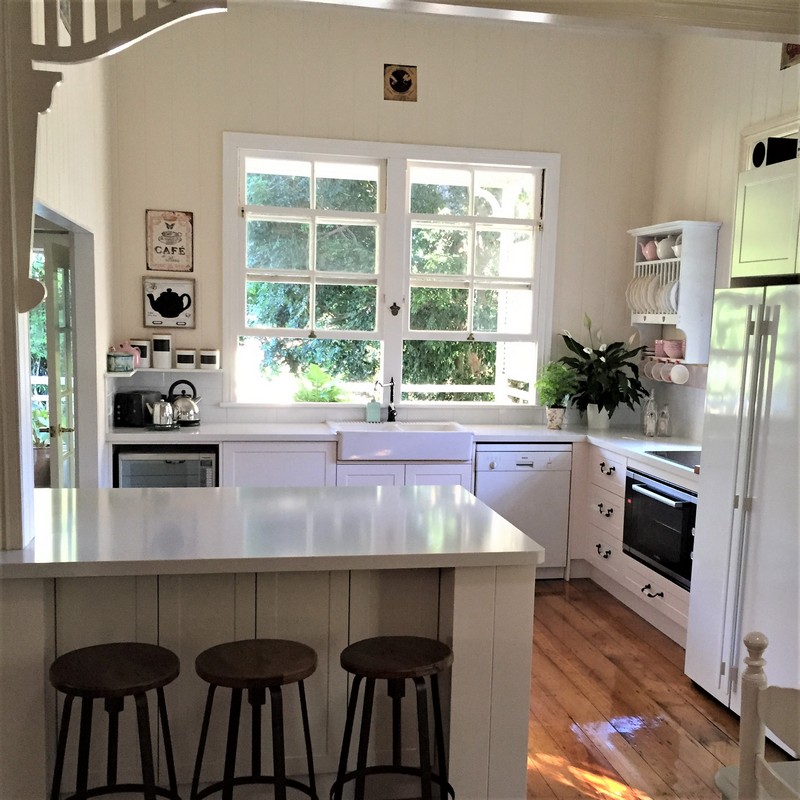 With NO fuss and price was pleasing and extremely competitive. They were on schedule virtually to the minute, efficient and the neatest trades professionals I have dealt with. 
The 'waterfall' table is a dream. 
Everyone so friendly and helpful. 
Thank you. Very happy.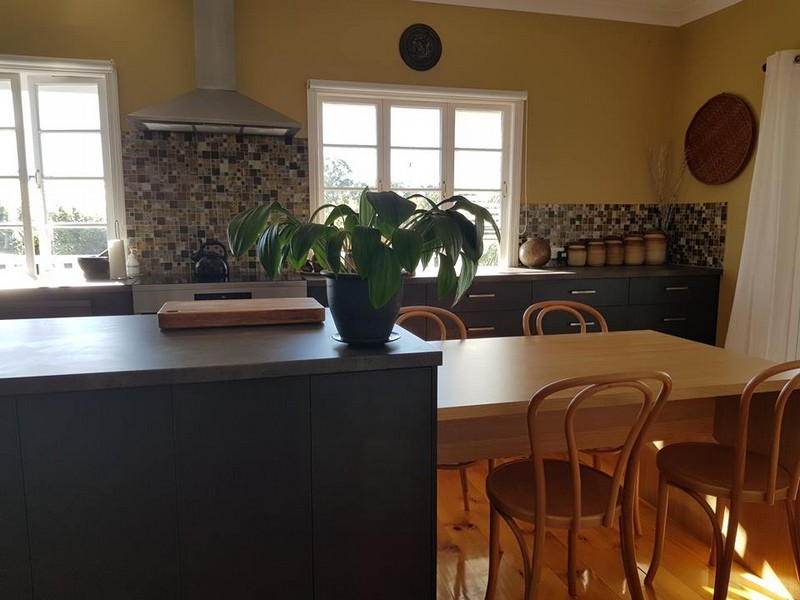 Hi Pete and Andrea
Loving our kitchen, thanks very much.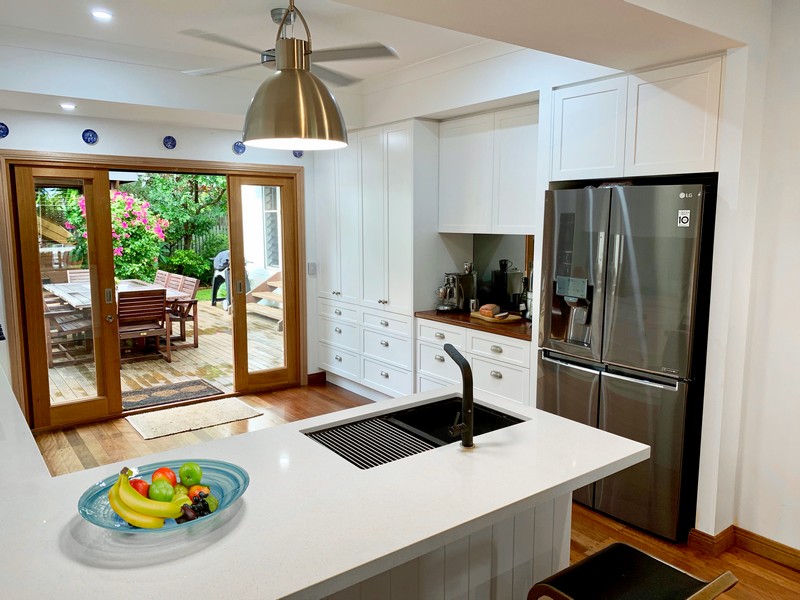 Hi, couldn't be happier with my new kitchen, and the service I received not only from Pete and Andrew,  but yourself as well. Thanx again
Worked miracles in a small space at a reasonable price and put in efficiently and on time! ?
Thanks for everything, the kitchen is wonderful.
Fantastic job done by Peter and his team. Very professional and helpful with helping to decide on the layout. Quick and efficient with installation. Has great ideas which worked really well in our kitchen. Love our kitchen and people keep commenting about how great it looks.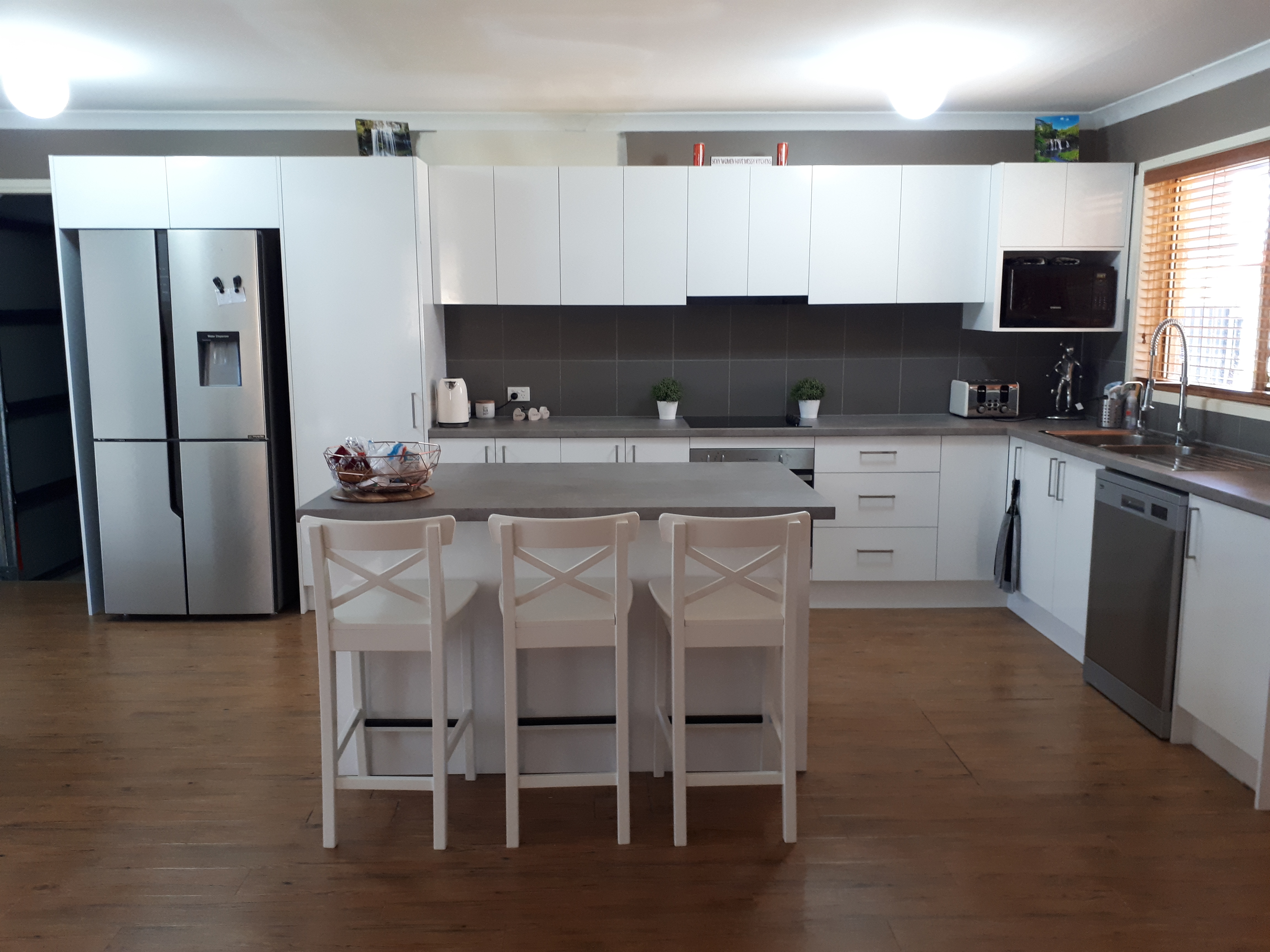 Peter and Andrea came to us highly recommended and we certainly were not disappointed. From the initial planning to the final completed kitchen they were thoroughly professional, totally attentive to our needs and a pleasure to deal with. Their work has really transformed our house and all at a reasonable and competitive price.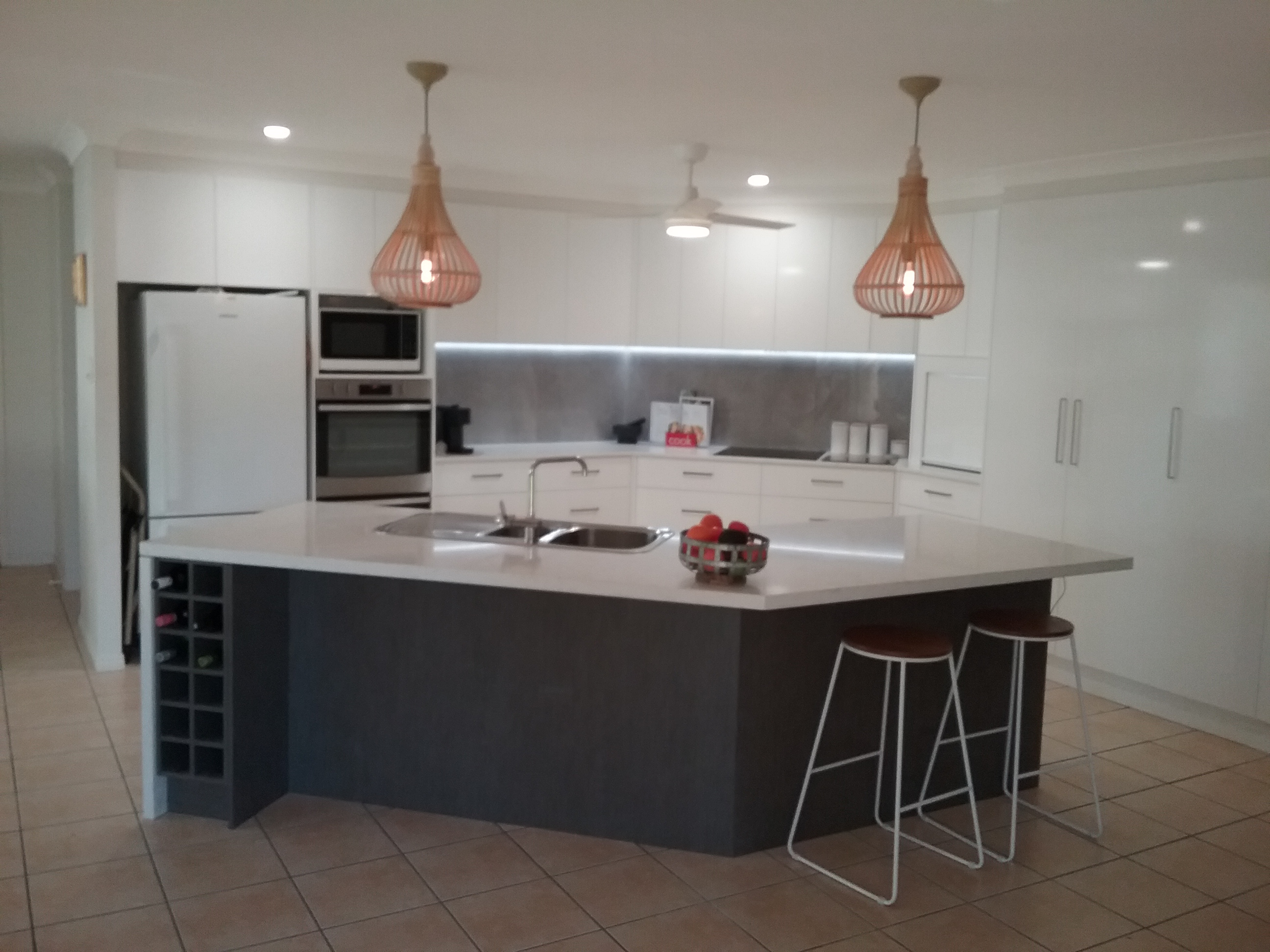 The kitchen turned out beautiful. 
Colours look great & went in so quick. 
Thrilled with everything
Thanks heaps 
We highly recommend this company! Andrea and Pete are so helpful and easy to work with and the service and quality of work is fantastic. We LOVE our new kitchen!
Thank you Andrea and Peter for a wonderful job with our new benchtop and removal of the raised breakfast bar. It really completes the open plan of our design. The project was completed with relaxed efficiency and professionalism. No fuss and bother and the related services were coordinated making the experience for us stress free. We would not hesitate to recommend your company to anyone.
Thanks again for making our house look pretty and for being so accommodating with us and fitting it all in. You have excelled our expectations and we are beyond happy with the quality and your customer service.
Thanks again,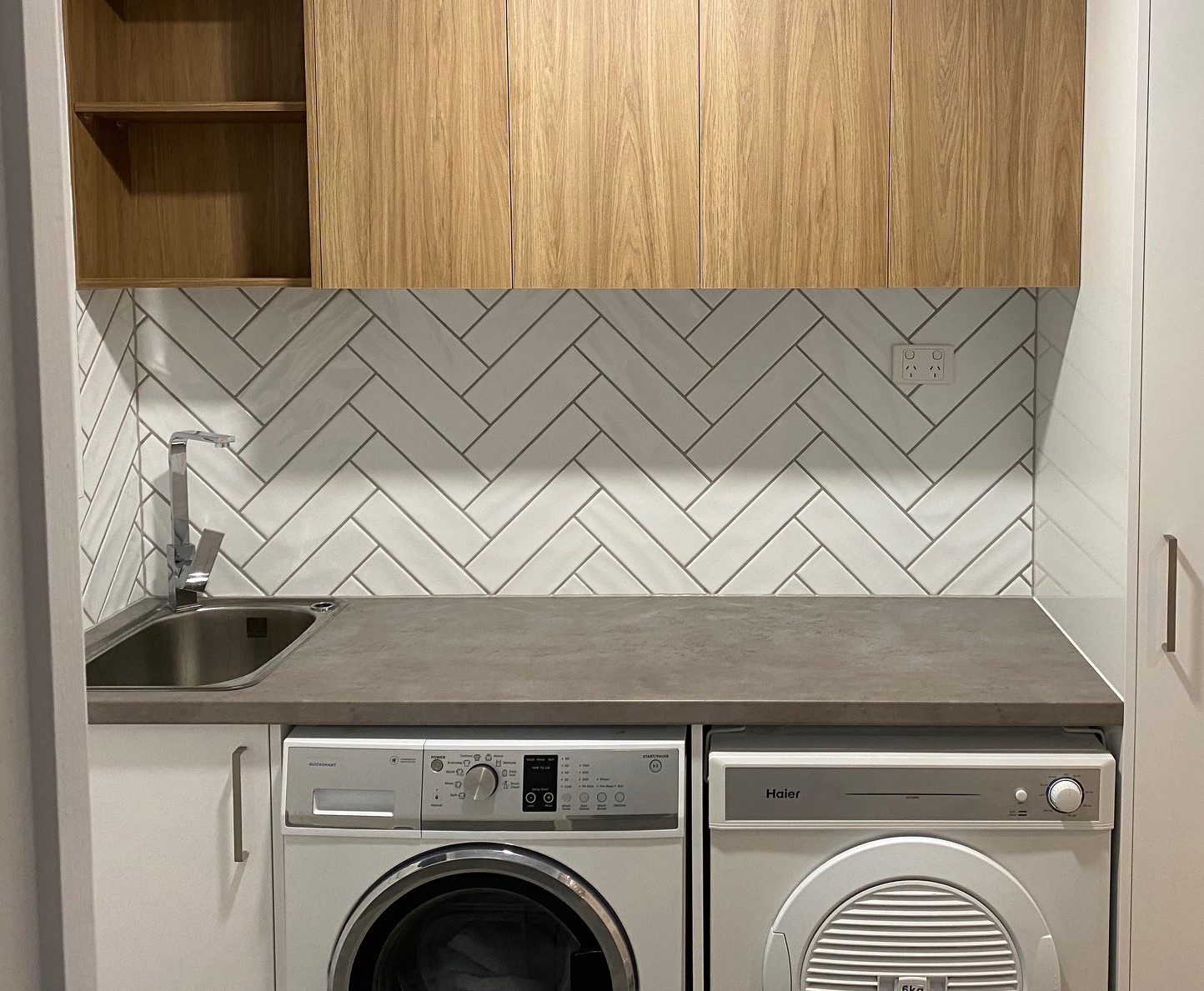 Ian and I would like to say, it's been an absolute pleasure dealing with you both. Everything you have done has been done beautifully, and we thank you.  All the wonderful cabinetry you have installed. Pete, yourself and your staff have been an absolute pleasure to work with.
Wendy and I are very happy with the new kitchen, it looks fantastic and it is exactly what we were after.
We would like to take this opportunity to thank you Andrea and Peter for the great customer service and advice you both provided for us.
I would like to thank Peter and Andrea from Northside Kitchens for the brilliant job they did with installing our new bench tops.
They were so easy to work with and go above and beyond with their service. l would recommend Northside Kitchens to anyone.
Thank you again Peter and Andrea
I cannot thank you enough for making the time to help with the house. Not only does the kitchen look fresh and amazing, but I have come away from working with you both with such gratitude for the way you do business. 
Andrea, your kindness will not soon be forgotten.
All the best to you both.
Teena
Our kitchen is amazing we love it so much your work is 💯 perfect 
Northside Kitchens services from Brisbane to the Sunshine Coast.
Our team specialises in high quality kitchens, vanities, wardrobes, all your cabinetry needs.
We use leading edge Computer Numerical Control (CNC) Machinery and Cabinet Vision Software.
We manufacture from our Caboolture factory and have our own team of highly trained installers.
We are a  family run business with over 30 years' experience. 
An excellent reputation for reliable, friendly and professional service.